Contact us today to request a FREE QUOTE
CONCRETING
Covering all aspects of concreting from residential to commercial. No job is too big or too small.
We can also offer:
Plain concrete
Coloured concrete
Stencil concrete
Stamped concrete
EXCAVATION
We will take care of all of your excavation needs to prepare your site correctly, ready for concreting.
We use a variety of machinery based on your needs.
Digging up old dirt/concrete & removing
Levelling/compacting site
Preparing & cleaning site
Pier holes & footings
FORMWORK & STEEL FIXING
Our staff take pride in their formwork & steel fixing in preparation for your concreting. Rok Solid Concreting will look after your site from start to finish using quality fixtures & finishes to ensure 100% satisfaction from our clients.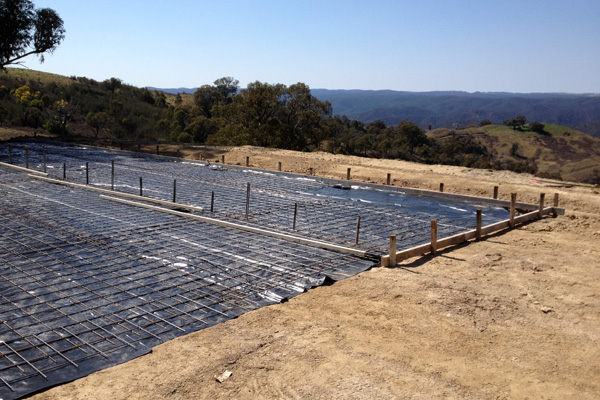 ABOUT ROK SOLID CONCRETING
Rok Solid Concreting Pty Ltd is a local concreting company (formerly McLaughlin Concreting) with over 35+ years experience in this industry.
During this time we have been involved in many facets of the concreting industry - residential driveways & house slabs, local Council projects, local excavation & earthmoving company projects, work for home builders, on commercial sites such as schools & industrial projects with commercial concreting companies.
We are fully licensed and insured and we have a team of 6 dedicated & hard working team members who aim to provide quality work & finishes to all of our work to ensure that our clients are 100% satisfied at all times.
We provide free quotes to our clients & we use local suppliers to support our local community.
Servicing: Goulburn & surrounds, Canberra & surrounds The Southern Highlands.
WHAT WE DO
Here at Rok Solid Concreting Pty Ltd we offer quality workmanship at competitive rates to ensure our clients are completely satisfied at all times. We take pride in all that we do and our highly trained & dedicated staff use only quality products from our local suppliers which enable us to produce high quality finishes – providing excellent results for our clients. All of our work is back by a 7 year guarantee.